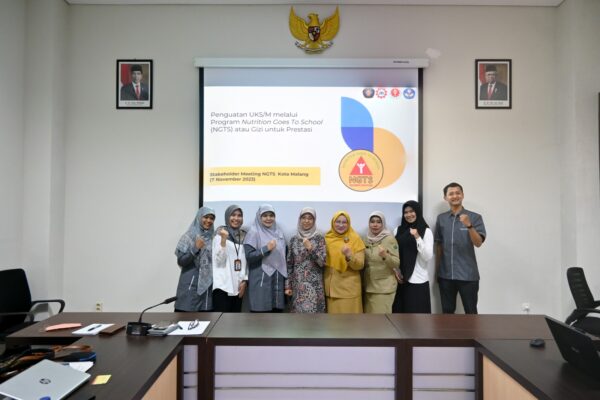 SEAMEO RECFON yang dihadiri oleh Dinas Pendidikan Kota Malang & Dinas Kesehatan Kota Malang.
Program Gizi untuk Prestasi / Nutrition Goes to School (NGTS) merupakan program lintas
sektor berbasis sekolah yang mengedepankan peran sekolah sebagai media yang efektif untuk
membangun pendidikan karakter siswa dengan fokus pada penanaman praktik gizi yang baik saat
di sekolah maupun di rumah. Tujuan akhir program ini adalah terwujudnya siswa yang AWESOME
yang merupakan akronim dari Active, Well-nourished, dan Smart Of ME yang berarti siswa yang
Aktif, Bergizi Baik, dan Pintar.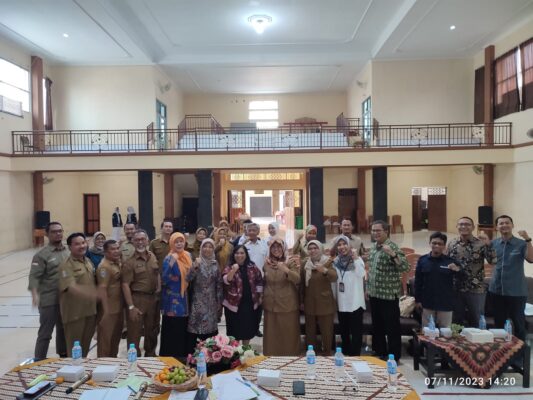 Kegiatan stakeholder meeting dilanjutkan dengan workshop penguatan implementasi NGTS pada sekolah dampingan di Kabupaten Malang yang merupakan kerjasama antara SEAMEO RECFON, Universitas Brawijaya & Politeknik Kesehatan Malang. Penguatan ini bertujuan supaya sekolah dampingan di Kabupaten Malang dapat menjaga keberlanjutan program gizi hingga pada akhirnya menjadi program gizi berkelanjutan dan mencapai tujuan pada siswa yang sehat, aktif dan bergizi baik